About Evo Payments
EVO Payments, Inc. (NASDAQ: EVOP) is a leading payment technology and services provider. We offer an array of innovative, reliable, and secure payment solutions to merchants ranging from small and mid-size enterprises to multinational companies and organizations across North America and Europe.
---
Benefits of Evo Payments
One-Stop Service. EVO provides payment processing for all major credit and debit cards, including Visa, Mastercard, Discover, and American Express. Our processing platform is compatible with virtually any point of sale product.
Secure Technology. EVO uses the latest tools to protect the card data of our customers. EVO's security practices include point-to-point encryption (P2PE), tokenization, network protection, and system-wide monitoring. 
Honest, Upfront Pricing. EVO offers competitive, transparent pricing with no hidden costs or fees. If we can't meet your current processing rates, we'll tell you that.
Service and Support. Our goal is to make it easy for you to work with us. As a EVO merchant, you can expect 24/7 personalized customer service and tech support, and fast follow-up on questions and issues.
Business Management Tools. EVO's secure, online merchant portal gives you instant access to your latest transaction data. Reports can be downloaded to use with popular accounting software programs.
High-Quality Products. EVO works closely with POS dealers to provide the highest quality payment hardware and software. EVO can integrate these products with EMV technology so you can accept the more secure chip cards and mobile wallets.
Download Flyers:
EVO Benefits Flyer
---
How to sign up with Evo Payments
Contact Evo for more details:

Rolando Quiroz
813-702-7443
Rolando.quiroz@evopayments.com

Available Equipment
Dejavoo Z11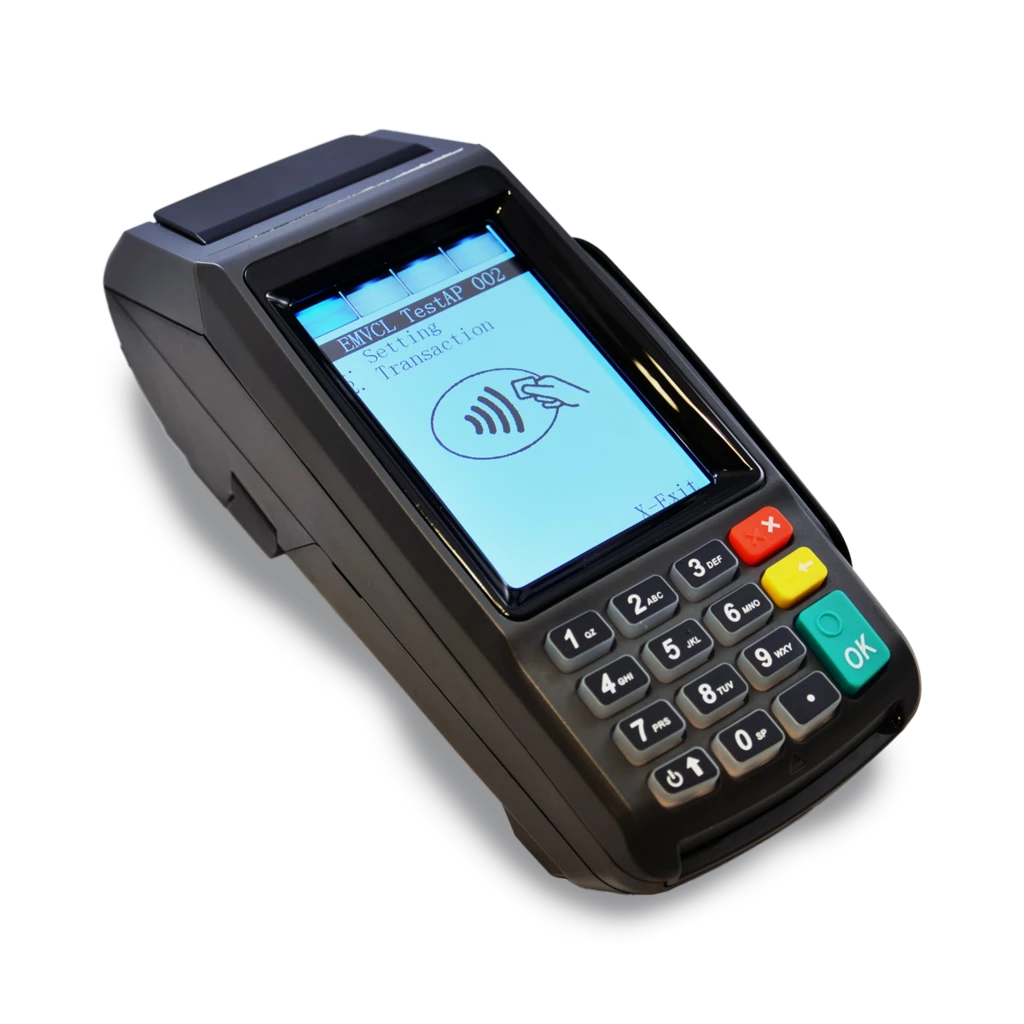 •EMV and NFC Contactless Built In – EMV 4.x L1 and L2 certified
•Tri-Comm capability (Dial, IP & WiFi)
•3.5" TFT LCD with PCT touch screen for signature on the screen
•2.4'' Color LCD with backlight
•192 MB of Memory (128 MB RAM / 64 MB DDR RAM)
•Model: The Vega 3000 is PCI PTS certified
•Apple Pay, Samsung Pay, Google Wallet, Visa payWave, MasterCard PayPass,
•Display logo on the screen and print logo on the transaction receipts
Standalone QRG Reference Material:
Adjust Tips
Press OK > Applications > Cr/DB > Tips & Tabs

Adjust Tips from Favorites
Press F3 for Favorites, select edit untipped (If no Adjustment tipped or Adjust All option is available, edit
favorites to add "edit all tips/trans")
Auto Settle Time
Press OK > Settlement > Batch Settings > PW > Dial (F2) > Enter in Settlement Time (2300) > Enter
Interval (0010) > Enter
Period (0055)
Auto Settle Time Gift Card:
This section comes after setting Auto Settle on the Cr/DBapplication. Follow same steps as above.
Batch Terminal
Press OK > Settlement > Settle Batch > PW
Cash back
Press OK > Applications > Cr/DB > Setup > PW > Trans Prompts > Cashback > Enter Amount
Change # of Receipts
(Can change # of merchant or customer copies)
Press OK > Applications > Cr/DB > Setup > PW > Print Options > # of Receipts > Merchant Copy or
Customer Copy > Select amount.
Change Communication Priority: (Dial-up or IP)
Press OK > Utility > PW > Communications > Remote Parameters > Credit/Debit/EBT > TPS > Priority >
Primary > Select the appropriate comm method
Change Date & Time
Press OK > Utility > PW > Settings > Date & Time > Enter date as mm/dd/yy and time as hh:mm:s
Change from Dynamic to Static IP
Press OK > Utility > Communication > Local Params > Ethernet > Mode > Static > Static Params
Change Password
Press OK > Utility > PW > Security > Change Password > Select Recovery Method > Follow Prompts
EBT
Swipe card - Terminal will detect that it is EBT
QRG Material for Semi Integrated Solutions
*If Semi Integrated: Terminal Will Default at "POS ONLINE" Until Transaction is Initiated by POS System *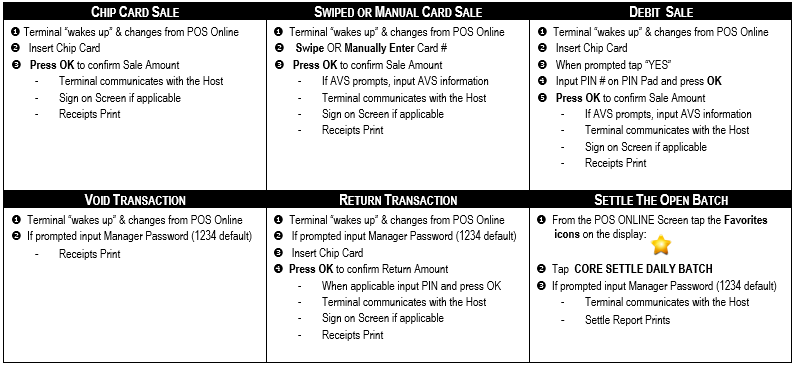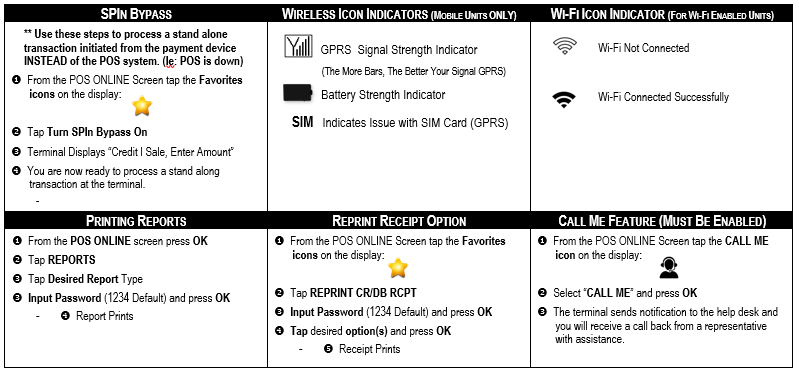 ---
Need help with your payment hardware or account?
Email: ipostechescalations@evopayments.com
Phone: 800-383-0561
Dial 1: Tech Support
Dial 2: Support Services